Midgard Self Storage
Spring Hill, FL
Lease Online Contact Free!
Welcome to Midgard
Self-Storage in Spring Hill
At Midgard Self-Storage, we offer Spring Hill, FL, residents and businesses high-quality and efficient self-storage solutions. Our office operates 7 days a week and our facility includes 24-hour access through an electronic gate with a personalized code. Our facility includes more than 500 storage units in a wide range of sizes and types, including climate-controlled options.
Our convenient location on Anderson Snow Road makes coming and going from your storage unit a breeze. We're less than a mile from Toll Road 589 and easily accessible from the the Southern Hernando County area. Our storage facility in Spring Hill features a recorded video surveillance system and well-lit aisles and buildings. Wide aisles make it easy to maneuver trucks and moving vans. Choose a storage unit with drive-up access for the ultimate convenience.
Location Information
Office Address
2465 Anderson Snow Rd
Spring Hill,
FL
34609
Office Hours
Monday - Saturday: 9:00am - 6:00pm
Sunday: Closed
Gate Hours
7am-10pm
24/7 access available*

*Additional fees apply
Convenience for All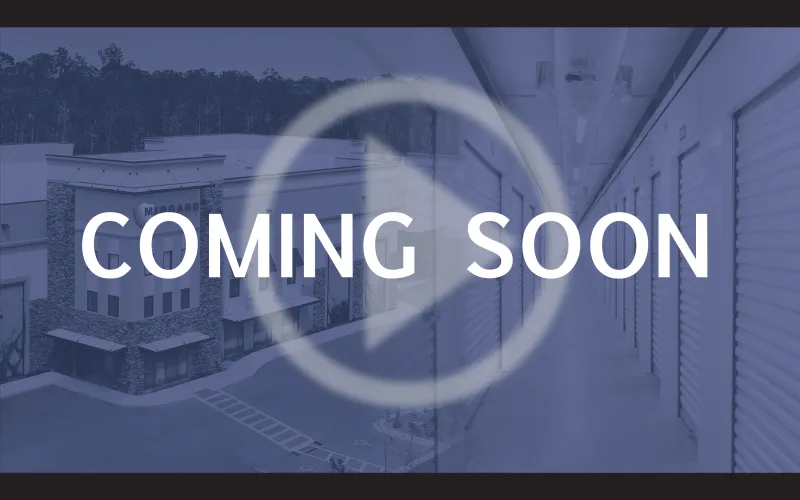 Tour Midgard Self-Storage
Are you ready to make moving and storage easier than ever before? Take advantage of our regular specials and onsite U-Haul truck rentals. Our office is open daily and our storage professionals are here to offer you all the help you need to choose the right storage unit.
Give us a call and we will be happy to answer any questions you may have.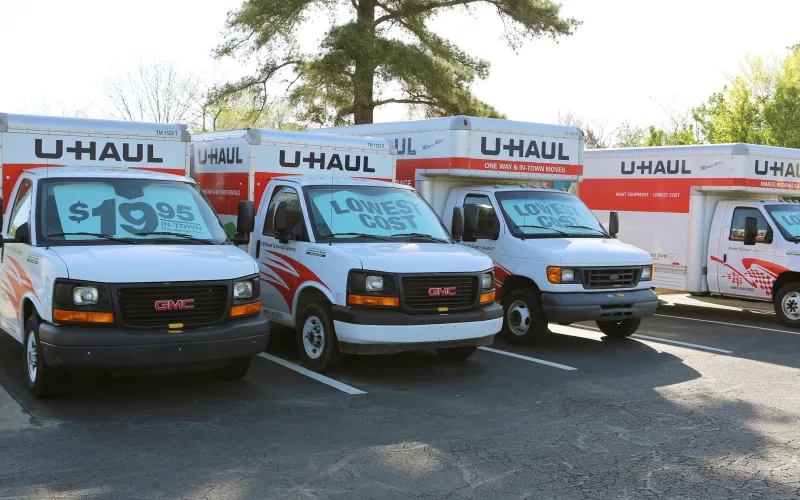 Rent Your U-Haul With Us
Let our state-of-the-art Spring Hill storage facility be your one-stop shop for all of your moving and self storage needs. Rent a U-Haul truck, van, or trailer onsite at Midgard Self-Storage while reserving your storage unit and eliminate a second trip to another authorized dealer. U-Haul truck and van rentals help you move your items with ease in Spring Hill.
Have any questions about U-Haul rentals in Spring Hill? Call our professional team. We're happy to assist in your search.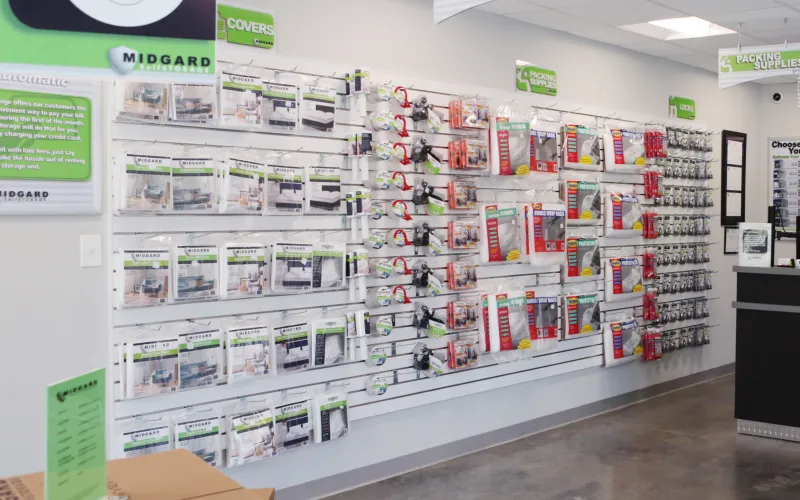 Packing Supplies
Plan your move in advance by purchasing packing and moving supplies at Midgard Self-Storage. We make it easy to handle all of your moving errands in one convenient location. We offer a full inventory of supplies, including boxes, tape, foam peanuts, locks, and more.
Come see the selection of moving and packing supplies available at Midgard Self-Storage today.
Features at Midgard Self-Storage
Midgard Self-Storage makes managing your self storage unit rental an easy process with month-to-month leases, no deposits, and online payment options. Our facility includes premium features designed to provide you with an exceptional self storage experience. State-of-the-art facility highlights include:
Climate-Controlled Units
24-Hour Gate Access
Access 7 Days a Week
Drive-Up Units
Well Lit/Motion Detecting Lights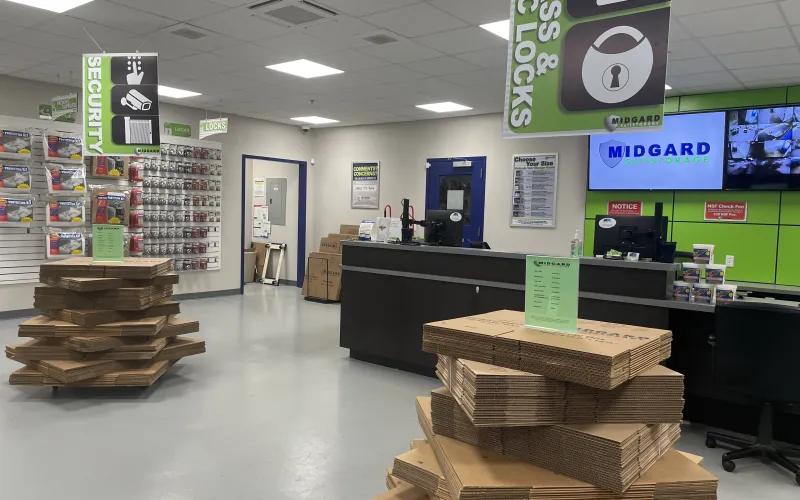 Find a Nearby Location
Midgard Self-Storage has convenient locations in Florida, and across the Southeast United States. Even if you move away from Spring Hill, you can turn to the storage provider you trust when you get to your new home. Ask our friendly, knowledgeable leasing team at Midgard Self-Storage for more information about our locations.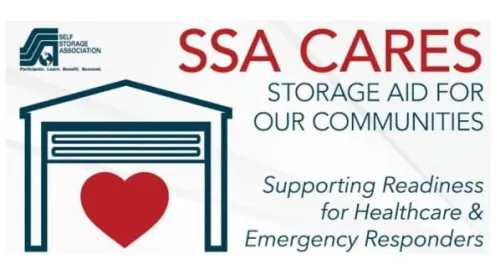 Local Partners
During this national crisis, Midgard Self-Storage is partnering with the SSA to help their communities as they face these overwhelming challenges. We will be donating vacant units to frontline emergency aid responders, health care groups and volunteer organizations directly involved in responding to the Coronavirus pandemic.

Find Storage in
Spring Hill