Midgard Self Storage
Midland, NC
Lease Online Contact Free!
Premier Storage Solutions in
Midland, North Carolina
Level up your storage game at Midgard Self Storage. Whether you need a storage unit to keep all your things before the big moving day or are in search of a home away from home for all your seasonal decorations, we have the right-sized storage unit for you. Located in Midland, North Carolina, our facility also comes fully equipped with useful features like climate controlled and onsite manager to help you get the most out of your storage experience.
Visit our Unit Sizes & Prices page to find the right unit for your unique storage needs.
Location Information
Office Address
391 NC-24 W
Midland,
NC
28107
Office Hours
Monday - Tuesday, Thursday - Saturday:
9:00am - 5:00pm
Wednesday & Sunday: Closed
Gate Hours
7am-10pm
24/7 access available*

*Additional fees apply
One Convenient Shop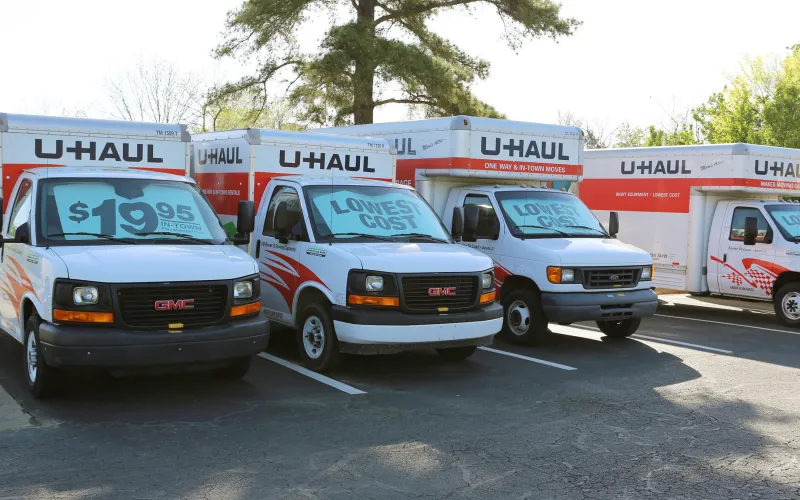 Rent U-Haul Trucks, Vans & Trailers
Knock out all of your moving and self storage tasks in one convenient location at Midgard Self Storage. In addition to storage units, we also offer U-Haul moving trucks, vans, and trailers for rent in an array of sizes. Our team can assist you in finding the right-sized moving truck that fits within your budget. Call us with any questions you may have about Midland U-Haul rentals.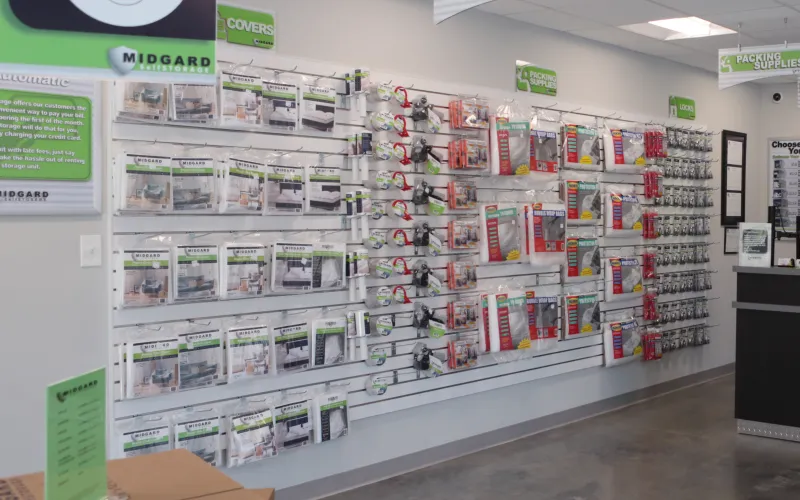 Packing & Moving Supplies
Midgard Self Storage carries an assortment of packing and moving supplies in our office, which means you don't have to leave the property to finish your move. Visit our office to see our entire selection of packing supplies, which includes boxes in a variety of sizes, bubble wrap, box cutters, and more.
Give us a call or come visit Midgard Self Storage to talk to our team about packing tips.
Don't Settle for Less. Partner with the Best.
Take your business to the next level with Midgard Self Storage. Whether you're looking for a long-term unit to keep inventory or just a short-term space while you move to a different office, we can help. When you choose Midgard Self Storage as your storage partner, you're investing in quality, flexibility, and convenience. We're right for you - and right for your business.
Reach out today to speak with one of our storage pros. We're happy to learn about your business needs and collaborate with you on a targeted solution. Give us a call today.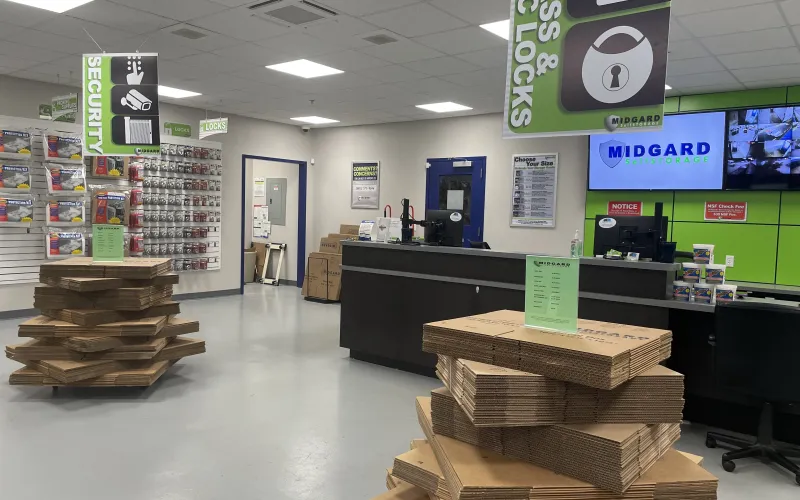 Tour Midgard Self Storage
Are you ready to make moving and storage easier than ever before? Take advantage of our regular specials and onsite U-Haul truck rentals. Our office is open daily and our storage professionals are here to offer you all the help you need to choose the right storage unit.
Give us a call and we will be happy to answer any questions you may have.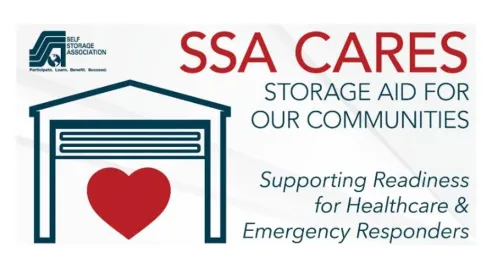 Local Partners
During this national crisis, Midgard Self Storage is partnering with the SSA to help their communities as they face these overwhelming challenges. We will be donating vacant units to frontline emergency aid responders, health care groups and volunteer organizations directly involved in responding to the Coronavirus pandemic.