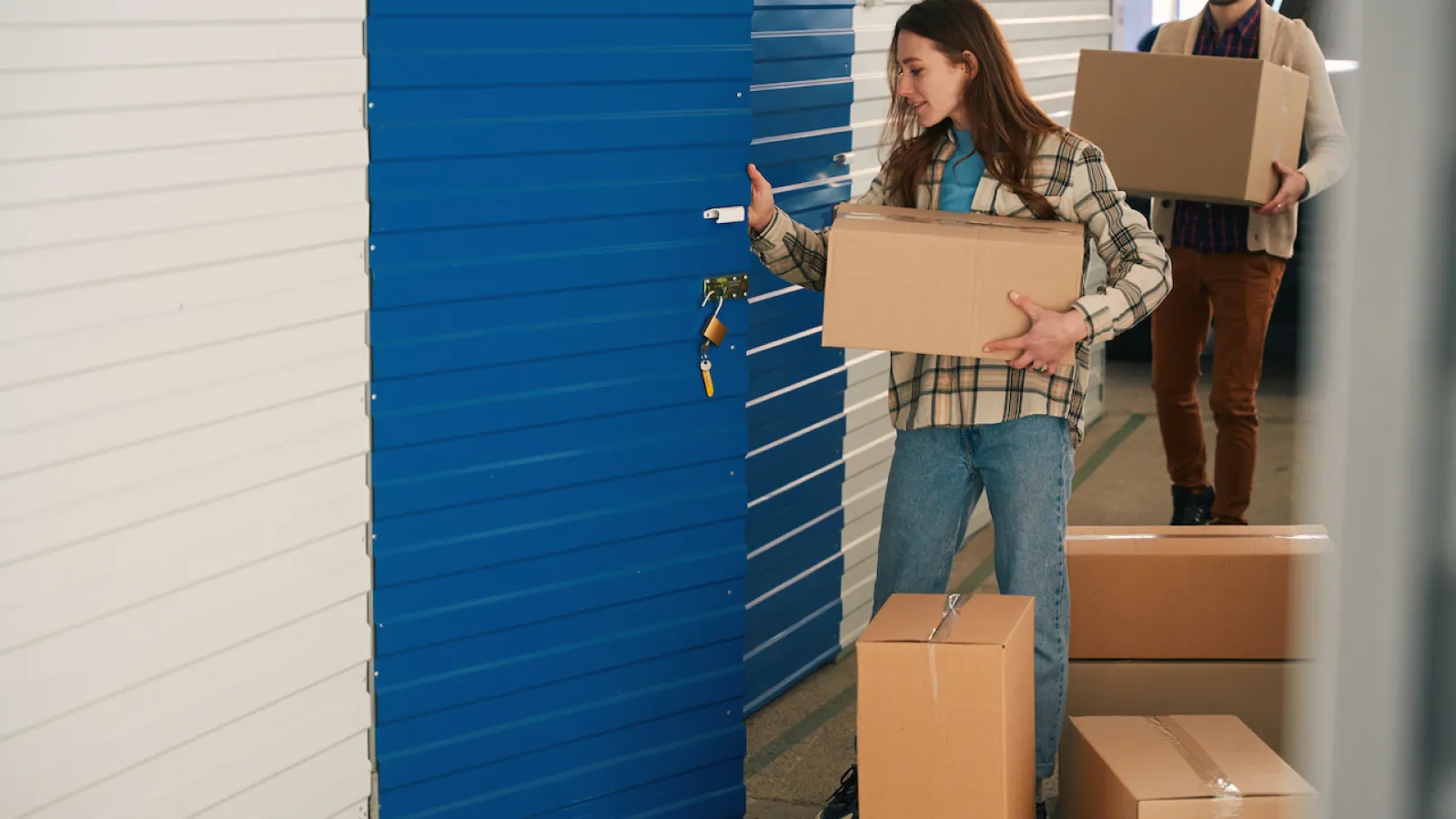 The Ultimate Guide to Storage Unit Sizes
The last thing you want is to pack up all your extra Christmas decorations or sports equipment and haul it down to the storage unit only to run out of space!
On the flip side, you shouldn't have to pay for a unit you don't need. So, if you've been wondering about storage unit sizes and which unit you need, here's everything you need to know.
4 Things to Keep In Mind for Finding the Right Storage Unit Near You
Before you pick the size of your unit, you need to make sure you've picked the best self-storage place as well. Keep these 4 factors in mind when deciding:
Security
Make sure the facility is well-lit and has a gated entrance and security cameras.
Storage Options
Consider if you'll need climate control for your items or if you're looking to store a boat or recreational vehicle.
Convenience
Where is the storage unit located? Do they offer drive-up access or rental trucks?
Amenities
Do they offer packing supplies or a moving and storage service? Some storage will offer services that simplify your moving or packing experience.
Which Size Unit Should You Get? A Guide to Storage Unit Sizes
When it comes to storage unit sizes, you'll find that most self-storage facilities will have a variety of options. From small closet-sized units to large warehouse spaces, there's something for everyone. To help you out, here's a quick guide to the various storage unit sizes:
Small Storage Units
The smallest unit will come in these sizes:
The best items to put in small storage units are boxes, small furniture pieces, appliances, holiday decorations, office equipment, and more. If you're a college student and just have a small dorm to pack away, a smaller unit will work perfectly.
Medium Storage Units
For everything in between, a medium-sized unit might work well for you:
Medium-sized units are about the size of an average to slightly oversized bedroom. If you're packing up a 1 to 2-bedroom apartment, this is a great option. You can store furniture, large appliances, and all your boxes in one place!
If you own a small business and are looking for a place to store extra inventory, a medium unit should be a perfect fit.
Large Storage Units
For larger projects or if you're moving an entire house, then a larger storage unit is the way to go:
These large units are as big as a one-car garage and can store the contents of an entire house, including furniture, electronics, appliances, and more.
Extra Large
For even bigger projects like commercial storage or storing recreational vehicles like boats or RVs, then extra-large units come in handy:
Remember, if your belongings will be sensitive to heat or humidity, you should seriously consider a climate-controlled unit. If you're unsure about what belongs in that category, take a look at this blog.
Talk to a Storage Specialist at Midgard Self Storage
It can be hard to know exactly how much space all of your things will take up, so if you have questions about which storage unit size you need, give us a call! We've been in the industry for years and could give you an estimate based on the type of items you have and approximate square footage.
Find a unit near you and gain that extra space in your home or office.