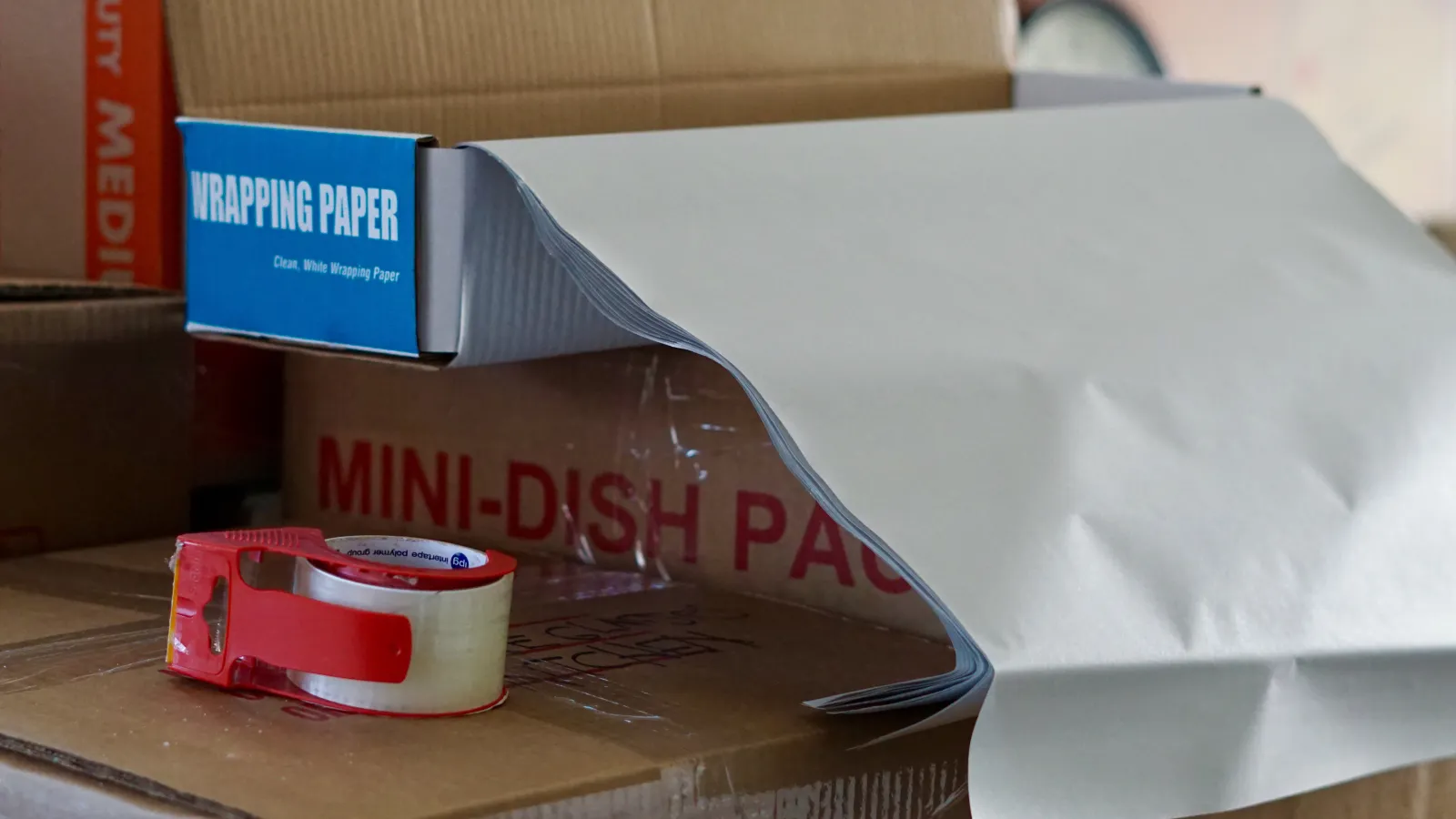 What Are The Most Useful Moving and Packing Supplies?
Moving isn't fun—let's face it. You have to find the balance between packing everything up and having enough to live with until you're ready to hit the road, not to mention finding a place to put it all! Packing supplies can be one of those hidden expenses that people don't factor in, but it's an essential part of your moving budget.
And if you don't do a little bit of planning, that time and expense can come back to bite you during this stressful time. To help with your prep, here's a roundup of everything you need for a successful move.
Essential Packing Supplies
First and foremost, you'll need more boxes than you know what to do with. You can go through your house and get an idea of how many boxes you'll need for each room, but plan to get plenty of extras. You always end up having knick-knacks that don't fit into a certain category, or things that take up more space than you thought.
Remember to get a good mix of small, medium, and large boxes. You'd think to get more large boxes because they'd fit more, but if you pack them too full, then they'll be too heavy and could break.
Other essential packing supplies include:
Quality tape. It's not a good idea to skimp on tape because you'll need a lot of it and you'll be using it for everything!

Wrapping paper and tape for fragile items

Markers and labels so you can easily identify the contents of your boxes

Packing peanuts or bubble wrap to protect delicate items from getting damaged during transport
One final tip is to budget for the unexpected. Not all moving and packing supplies are created equal, so you might need to replace something if it breaks or doesn't serve its purpose. Ultimately, the key to a successful move is having plenty of time and taking your time with each box!
The "Nice-to-Haves"
While the packing supplies above are must-haves, here are some nice-to-haves that can make your move that much easier.
Some of these extras include:
A dolly or hand truck to help you get heavy boxes from one place to another

A box cutter for quick and easy opening and closing of boxes

Box straps or twine to tie up heavy boxes and ensure they don't spill during transport

Moving blankets

Furniture covers (this could be essential if you have delicate or antique furniture)
No matter what moving and packing supplies you decide to use, planning ahead and staying organized will help ensure you have a smooth and stress-free move!
Where to Find Packing Supplies
Cheapest but Most Time-Consuming: Bootstrapping It
If you're working on a tight budget, you can use online marketplaces and drive around to different stores to find free boxes. Don't forget to text family and friends and see if they have extra boxes or can grab some if they find any.
Recycled grocery bags will give you some extra padding for delicate items and if you're not going far, and old towels or linens can make great packing materials. Finding everyday products to use for packing will definitely save you money, but it can be stressful and take up valuable time, rather than just making one trip to the store.
All-In-One: Midgard Self Storage
If you're able, the quickest and most convenient option would be to find a Midgard Self Storage option near you (check out our locations here). We have everything you need, including:
Boxes

Locks

Rope

Packing Tape & Tape Dispensers

Furniture Covers

Moving Blankets

Tie Down Straps

Foam Packaging

U-Haul Truck Rentals
And if you need a place to keep your belongings during the move, we also offer a variety of storage options with climate control and high security. So if you're ready to simplify your packing process and make moving day less hectic, let us help you at Midgard Self Storage!