Midgard Self Storage
Murfreesboro, TN
Lease Online Contact Free!
Welcome to Midgard
Self Storage in Murfreesboro
At Midgard Self Storage, we know the people who choose to partner with us for their self storage needs in Murfreesboro, Tennessee, do so for a variety of reasons. Storage offers great opportunities to maximize space within your home, whether you're cleaning out the garage to make room to park both cars or you plan to stage your house for sale. Our Murfreesboro storage units feature 24-hour access, 7 days a week for your convenience.
We specialize in providing you with a one-stop shop in order to make the moving and storage process as easy as possible. Our onsite U-Haul truck, van, and trailer rentals and packing and moving supplies available for purchase simplify the move-in process. Find the right space for your needs with climate-controlled storage units, business storage options, and vehicle storage at Midgard Self Storage.
Location Information
Office Address
3450 Glenside Ct
Murfreesboro,
TN
37128
Office Hours
Monday - Tuesday, Thursday - Saturday:
9:00am - 5:00pm
Wednesday & Sunday: Closed
Gate Hours
7am-10pm
24/7 access available*

*Additional fees apply
Your One-Stop Shop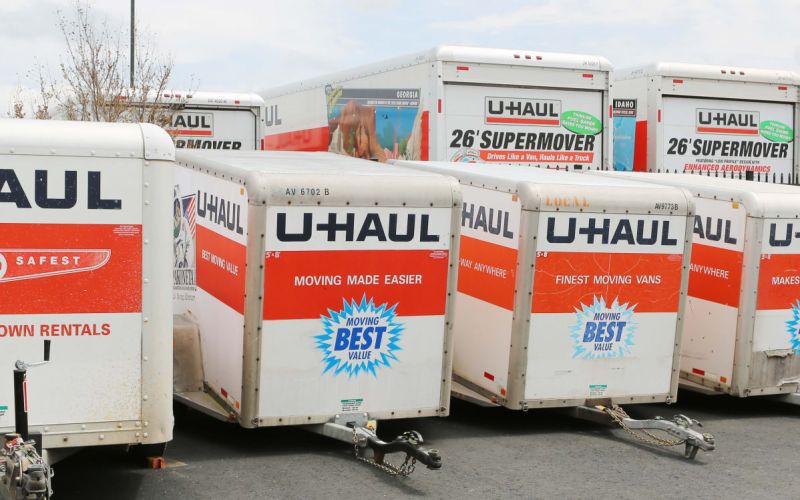 Rent Your U-Haul With Us
Are you moving into or out of self storage? Across town or across the country? Midgard Self Storage can help you tackle your move with convenient U-Haul moving truck rentals onsite at our Murfreesboro self storage facility. Choose a truck, van, or trailer to make your move easier. We strive to be your trusted partner throughout every step of your move.
Have any questions? Allow our professional team to assist you.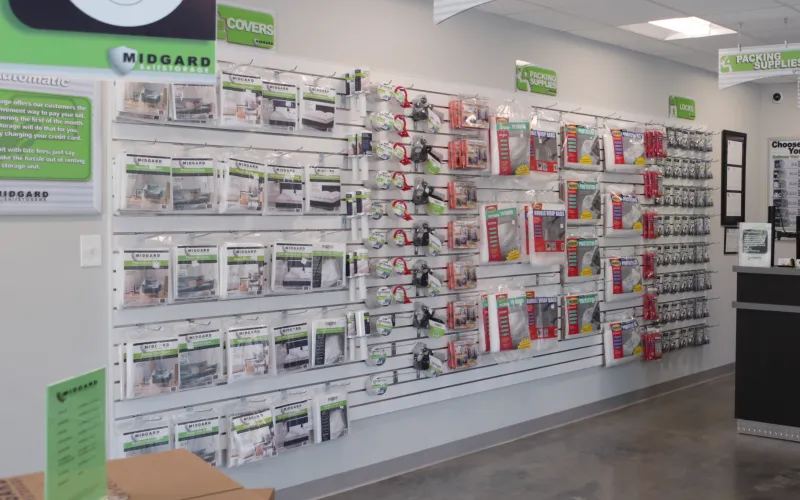 Packing & Moving Supplies
Midgard Self Storage comes to the rescue with packing and moving supplies available for purchase onsite whether you're down to the wire or planning far in advance. We have the essentials for your move available for sale in our office, including boxes, tape, packing materials, and more. Give us a call or visit us in person to check out our selection of packing and moving supplies.

Midgard Self Storage Features
We differentiate ourselves from other Murfreesboro self storage facilities by providing our customers with premium features. Easily store your belongings in a convenient facility accentuated by high-end storage features. Facility highlights include:
Climate-Controlled Units

24-Hour Security Monitoring

Access 7 Days a Week

Dollies & Carts Available

Ground Floor Units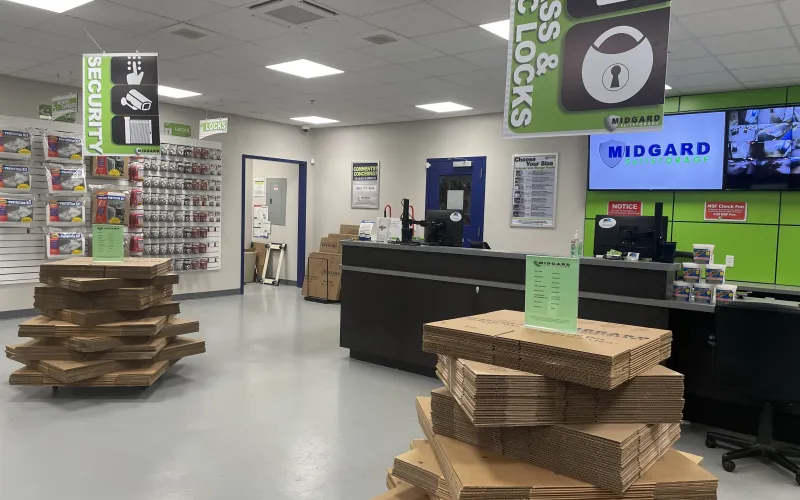 Tour Midgard Self Storage
Are you ready to make moving and storage easier than ever before? Take advantage of our regular specials and onsite U-Haul truck rentals. Our office is open daily and our storage professionals are here to offer you all the help you need to choose the right storage unit.
Give us a call and we will be happy to answer any questions you may have.
Find a Nearby Location
Midgard Self Storage has convenient locations in Tennessee and across the Southeast United States. Even if you move away from Murfreesboro, you can turn to the storage provider you trust when you get to your new home. Ask our friendly, knowledgeable leasing team at Midgard Self Storage for more information about our locations.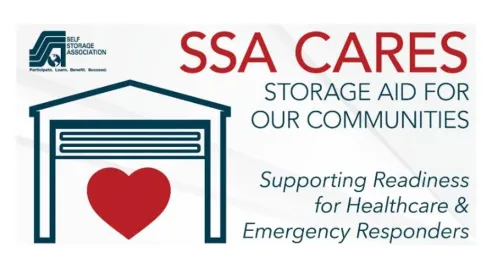 Local Partners
During this national crisis, Midgard Self Storage is partnering with the SSA to help their communities as they face these overwhelming challenges. We will be donating vacant units to frontline emergency aid responders, health care groups and volunteer organizations directly involved in responding to the Coronavirus pandemic.
Find Storage in
Murfreesboro

Convenient Storage in Murfreesboro, TN


Are you looking for a safe and convenient storage option in the Murfreesboro, TN, area? Our Midgard Self Storage location on Glenside Court in Murfreesboro is your source for custom storage options for your home or business. We have a state-of-the-art storage facility with 24-hour digital surveillance and access to your space. You can enjoy peace of mind knowing your furniture, keepsakes, vehicles and much more are protected at our facility.
Eliminate Clutter in Your Home
If you have closets that are overflowing or garages that are too full for your vehicles, consider the benefits of renting a storage unit. Midgard Self Storage in Murfreesboro on Glenside Court has clean storage units of all sizes to protect your items. We have a secure facility that is digitally monitored 24/7 and climate-controlled units to protect your property. You can take back your home and remove the clutter with a convenient storage unit rental.
Extra Business Storage
Do you own a business in Murfreesboro, TN, and need extra storage for inventory or equipment? You can get the space you need in a controlled environment at Midgard Self Storage. We have ground floor units with drive-up access to make it easy to drop off or pick up larger items. Our facility is well-lit and available 24-hours-a-day for all your business storage needs. If you need to store important files or paper products, we have climate-controlled options to ensure they are protected from any damage.
Moving? Let Us Help!
Make your next move easy with our storage and moving services. We make it simple to move to your new home with our secure storage units and moving supplies. Our facility has everything you need to efficiently move your household items. Come to us for truck, trailer or van rentals, and we have the boxes, tape and other moving essentials to make your move go smoothly. To transition to your new home, we have monthly storage units with no contract. You can use our facility to store some or all of your boxes until the move day comes.
Midgard Self Storage on Glenside Court in Murfreesboro, TN, is your source for convenient and secure storage. We have affordable prices for storage units from 5'x5' to 10'x30' and a wide variety of moving supplies. Contact us today for a free quote on a storage space to meet your needs or to inquire about a U-Haul rental.