Midgard Self Storage
Greenville, SC
Welcome to Midgard
Self Storage in Greenville
A professional team, impeccably maintained facility, and secure self storage units for rent in Greenville, SC, are ready for you at Midgard Self Storage. If you're looking to make more space in your home but don't want to part with your belongings, our range of unit sizes and types are the solution to your situation. We have a 24-hour electronic gate, allowing you to access your belongings 7 days a week. U-Haul truck, van and trailer rentals along with a full line of packing supplies are available onsite to accommodate all your moving needs. On-site management gives you peace of mind that your belongings are being looked after while you're away. Life is easy when you choose a traditional drive-up or climate-controlled unit at Midgard Self Storage.

Location Information
Office Address
640 Sulphur Springs Road
Greenville,
SC
29617
Office Hours
Monday - Saturday: 9:00am - 6:00pm
Sunday: Closed
Gate Hours
7am-10pm
24/7 access available*

*Additional fees apply
Your One-Stop Shop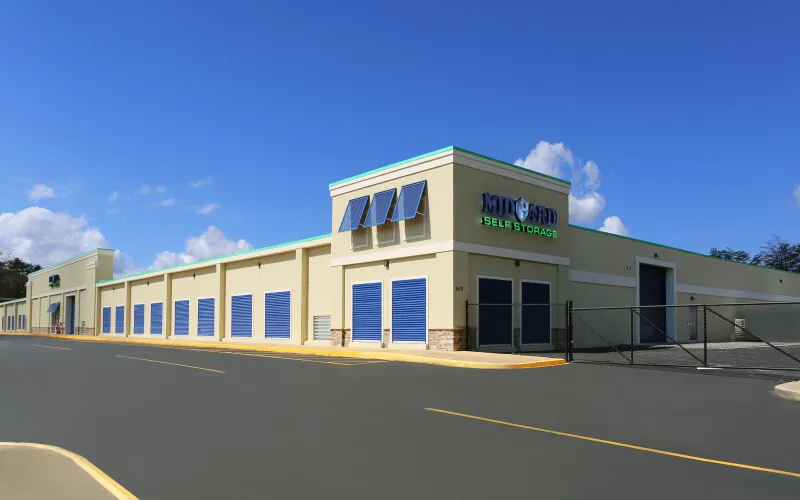 Tour Midgard Self Storage
Are you ready to make moving and storage easier than ever before? Take advantage of our regular specials and onsite U-Haul truck rentals. Our office is open daily and our storage professionals are here to offer you all the help you need to choose the right storage unit.
Give us a call and we will be happy to answer any questions you may have.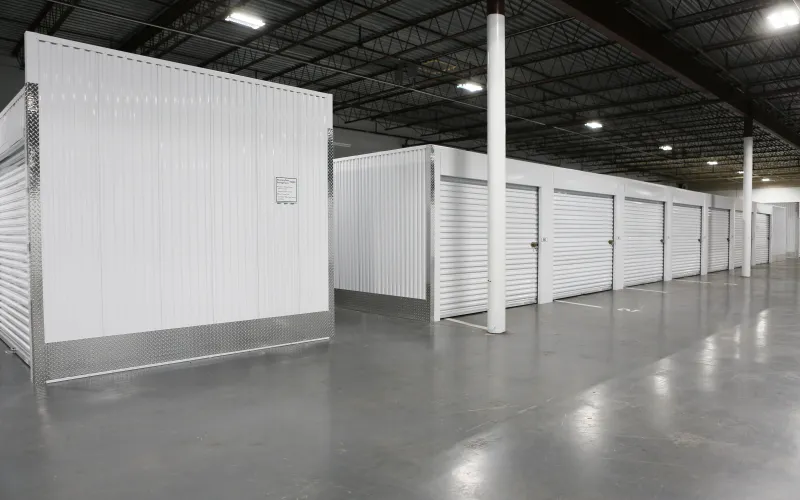 Climate-Controlled Units
For those looking for a place to store more sensitive items, our climate-controlled storage options add an extra layer of protection against humidity and temperature changes to your belongings. Items like electronics, paperwork, artwork and leather furniture do great in this type of environment.
Have any storage questions? Let our professional team assist you with your search. Give us a call and start storing today.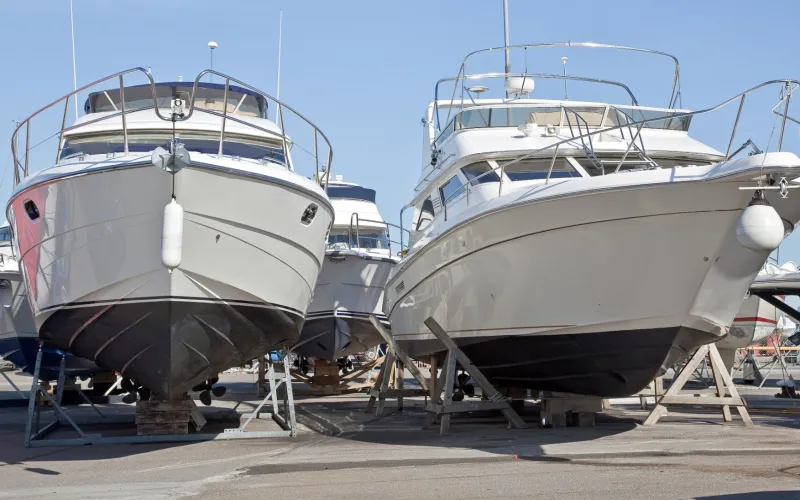 RV & Boat Storage
For campers and anglers, Midgard Self Storage is the ideal place to start your next adventure. Our location, just minutes from US-25, offers RV and boat storage and a 24/7 access gate so you can come and go as you please. Taking a spontaneous fishing trip to Hartwell Lake? At Midgard Self Storage, we've got you covered.
Give us a call or visit Midgard Self Storage to ask our team for some moving tips.
Everything You Need
Our residents can take advantage of all the features at Midgard Self Storage. With electronic gate access, wide well-lit driveways, and drive-up access to your unit, loading and unloading your unit is a breeze. Our onsite management is always available and ready to help. Highlights of our features include:
24-Hour Security Monitoring

Dollies & Carts Available

Month-To-Month Rentals

Deliveries Accepted

Online Bill Payment
Would you like to see the full list? Visit our Features page.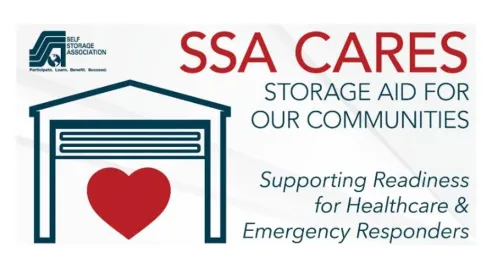 Local Partners
During this national crisis, Midgard Self Storage is partnering with the SSA to help their communities as they face these overwhelming challenges. We will be donating vacant units to frontline emergency aid responders, health care groups and volunteer organizations directly involved in responding to the Coronavirus pandemic.
Convenient Storage in Greenville, SC
Do you need more space at your home or business in the Greenville, SC, area? If your garage is cramped or your storage room is full, come see us at Midgard Self Storage on Sulphur Springs Road. We offer convenient secure storage options in all shapes, sizes and price ranges to meet your needs, as well as many other services. From U-Haul rentals and delivery services to our immaculate facilities, you can trust us for all your storage and moving needs.
Make More Space with Self Storage
Most people have more stuff than space. No matter how much you try to downsize, people have a plethora of items that take up too much room in their homes. While you may not be ready to part with your child's baby items or sell your first car, you also want more room in your living space. Self-storage is a wonderful solution - you can have your stuff and your space, too! Midgard Self Storage in Greenville, SC, on Sulphur Springs Road gives you 24-hour access to your "stuff" while keeping it safe and secure when you do not need it. Our storage can help you:
Declutter closets
Store fragile items in a climate-controlled environment
Make room in your garage
Store your seasonal decorations and furniture
Safeguard keepsakes for your family
Store your vehicles, boats and RVs
Clean out your spare room
From photos and files to furniture, boats, cars and clothing, we can keep your valuables safe at Midgard Self Storage in Greenville, SC. We have a highly secured facility, with digital surveillance, 24-hour security, electronic gates, well-lit driveways and drive-up access to many storage spaces.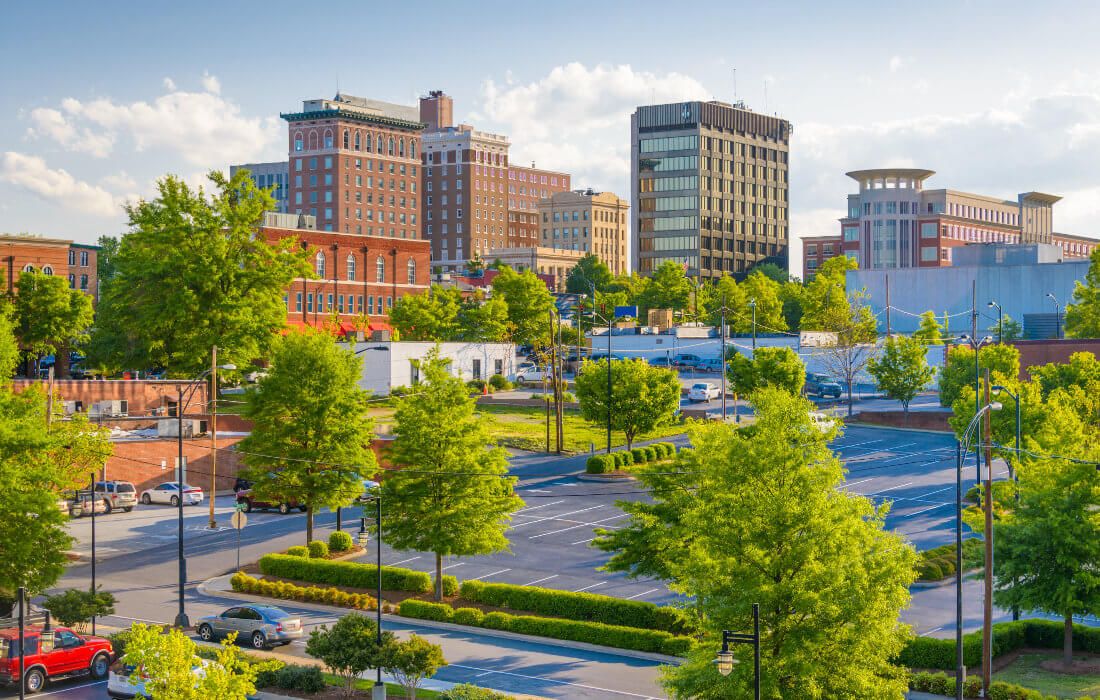 Moving Made Easy
Are you moving to or from Greenville, SC, and need a temporary space for your household items? Midgard Self Storage can help you move with ease with our storage and moving services. Storing your items while you make the transition to a new home can make the process simpler and less stressful, giving you time to make the move on your own time.
Not only can we provide security for your precious assets while you move, but we have all the services you need to accomplish your move. Our facility on Sulphur Springs Road in Greenville offers truck, cart and dolly rentals, and we can accept deliveries to our facility. We even have boxes, tape and other moving supplies for sale at our office.
When you need professional storage or moving services in Greenville, SC, come see us at Midgard Self Storage. Call us today to ask about our month-to-month rentals and many other services.