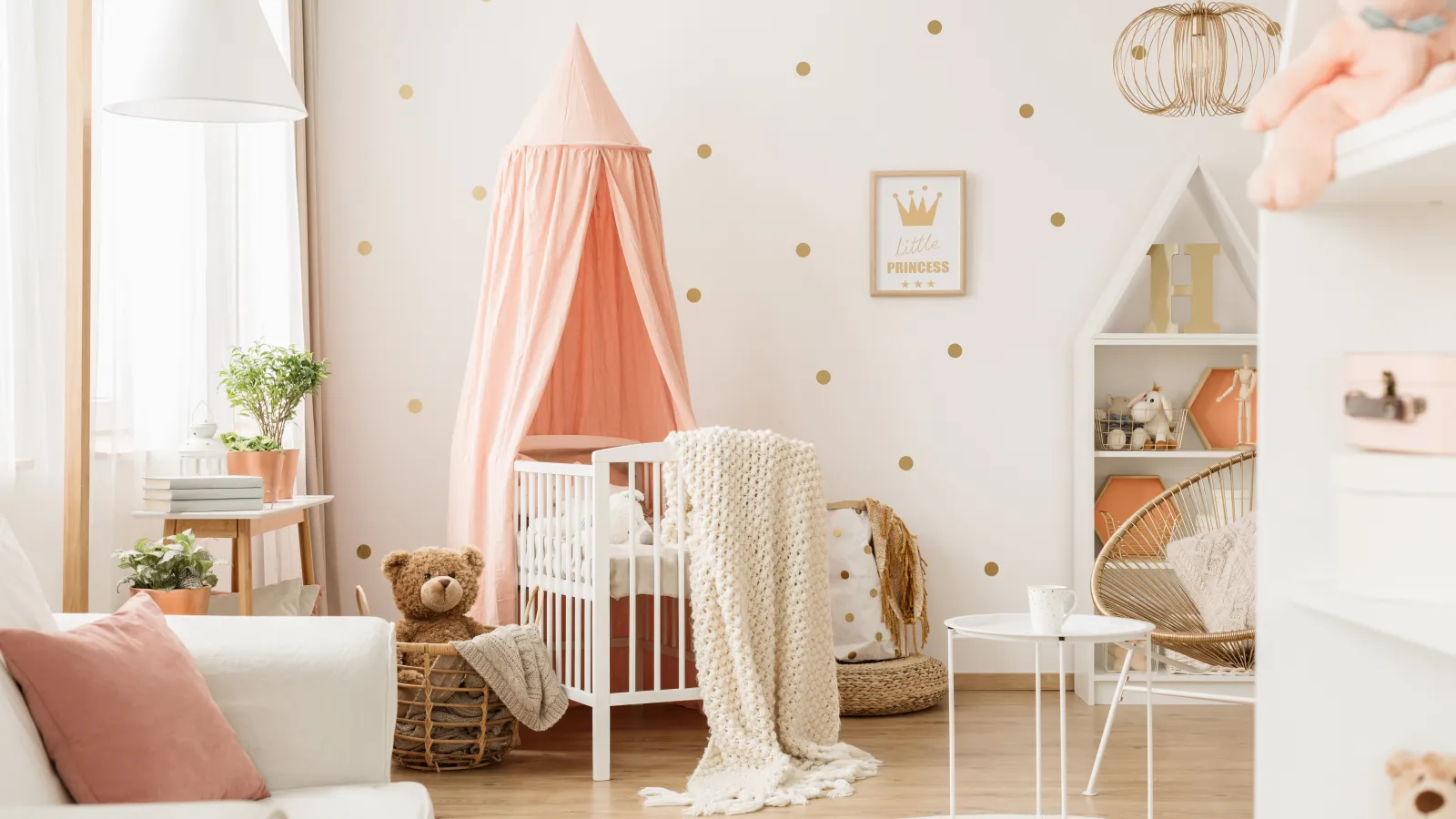 Tips for Getting the Baby Nursery Ready
Whether you'll have a whole room dedicated to your nursery or a corner of your bedroom, getting a space ready for the baby is a process that can't be done in a day. Those last few months of waiting for your little one to come are filled with excitement and anticipation, so here are a few tips to help you cut through the to-dos that are piling up.
Start Early
If you're pregnant, this tip is especially important. Your energy will start to slow as the things you need to get done start to build. So, starting early and checking things off at a steady pace is the best approach.
But whether you'll be birthing the baby or bringing them home a different way, it's always a good idea to start shopping and planning your nursery as early as you can. That way, you'll have plenty of time to find that perfect crib or pick out the best wall paint color before your baby arrives.
Determine What Space You'll Be Using
Babies come with a lot of stuff! You'll want to create as much room as you possibly can to make sure you have enough storage space for all of the necessities. Think about what pieces of furniture you'll need, like a crib or bassinet and changing table.
If possible, try to clean out an extra room or even closet space that can be used for additional storage. You can use a self-storage unit for the items that don't belong in the baby nursery or take up too much home storage space, like sports gear, seasonal decorations, and more.
Set a Budget and Get On Your Registry
It's easy to get swept up in adorable baby clothes, baby nursery decor, and all the other cute things that you'll need for your little one. But, having a budget and creating a registry is essential to make sure you get what you need before your baby arrives.
Your registry should include items like diapers and wipes, nursery bedding sets, and bottles. Don't forget about everyday essentials such as a baby monitor, high chair, and car seat. Check out the baby nursery checklists from places like Babylist or Pampers.
Don't Sweat the Small Stuff
When it comes to decorating the nursery, you don't need to stick to one theme or buy every wall decoration out there. Think about what will make your baby feel most comfortable and then go from there.
Don't forget that a few baby nursery decor touches like a soft rug, lamp, and rocking chair can instantly make the room feel cozy.
Think About the Room's Storage
Like we mentioned before, babies come with a lot of stuff. An essential part of baby nursery decor is choosing functional pieces.
Think about investing in storage solutions that can house your little one's items like diapers, wipes, and more. This could look like using a sturdy dresser as a changing table or adding wall shelving for easy access to books and toys.
Getting your baby nursery ready is an exciting but stressful time. But with a little planning and patience, you can create an inviting space that's just right for you and your baby.
Spend More Time Decorating With Midgard Self Storage
Skip the organizing and get right to the shopping with the help of Midgard Self Storage. With our convenient online booking, you can easily find and reserve self-storage units that fit your needs and budget.
That way, you'll have the extra space to store those items that need a new home or that don't quite make it into the nursery just yet. Reserve your unit today!