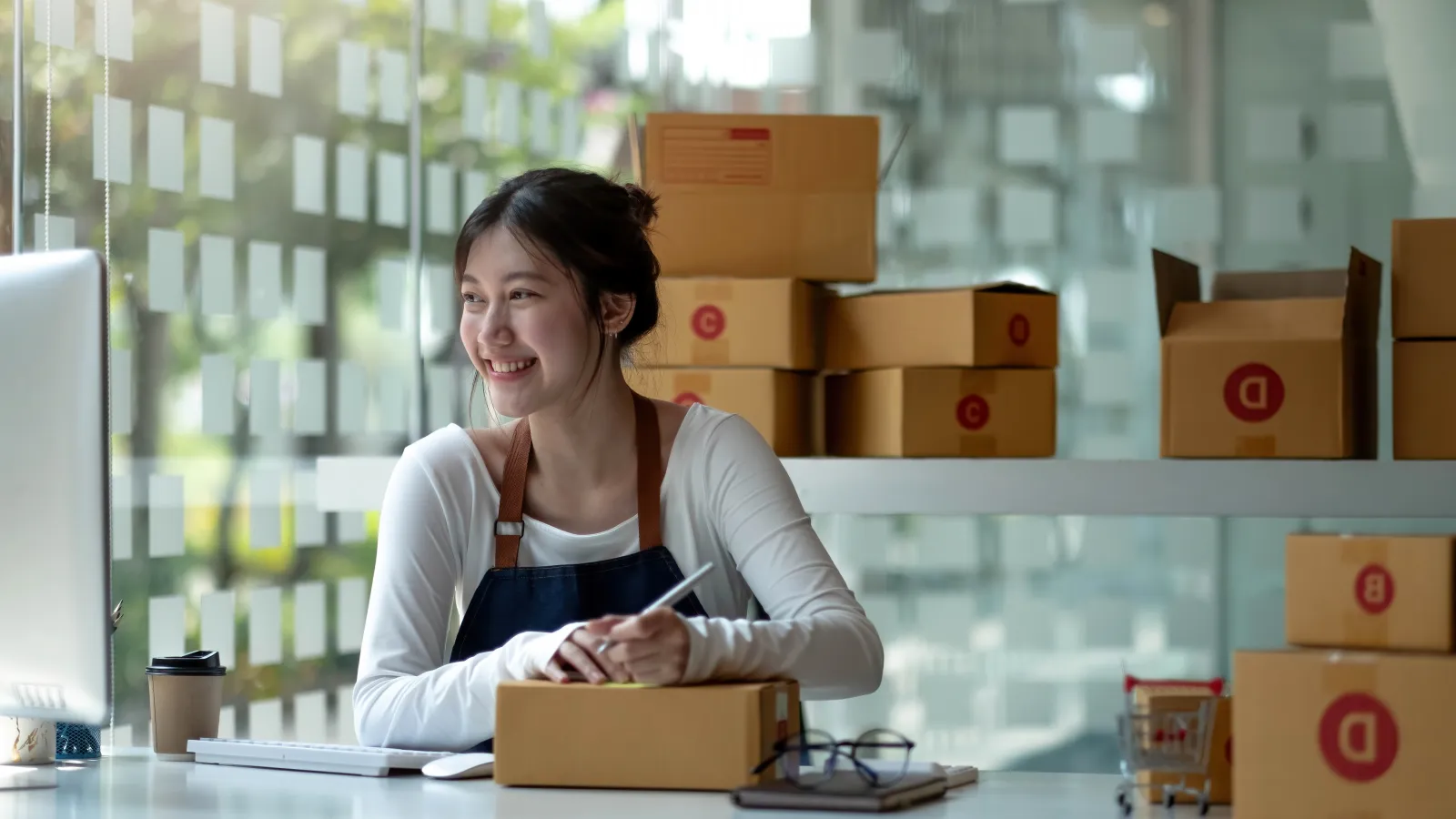 How Your Small Business Could Benefit From Having a Self-Storage Unit
$3500 a month—that's how much you could have to shell out for a storefront or rental space. If you're a small business owner or running a side hustle, every penny is important. So what do you do when you need more space than your home office can provide but don't want to spend a fortune on commercial real estate?
The solution is simple: a commercial storage unit.
Self-storage units for businesses provide the perfect solution for people who need extra space without breaking the bank. Here are just a few of the ways a commercial storage unit can benefit your small business:
1. Store Inventory and Supplies
Most of our homes are already full of stuff we don't use daily but can't get rid of (we're looking at you Christmas decorations). So if you sell physical products, they tend to stack up anywhere you have space. Not only does this throw off your interior decorator, but it can also cause stress and make it difficult to find what you need when you need it.
A storage unit can serve as a functional and organized inventory space for your business. This way, you'll know exactly where everything is and can easily restock when necessary. Commercial storage units also have security cameras, fences, and sturdy locks so your inventory might even be safer at the unit. Just be sure to find one that's close enough to your house so you don't have unnecessary commute time.
Bonus tip: your unit can also store any business supplies you might need, such as packaging materials, office supplies, and marketing materials.
2. Use it as a Workshop or Studio
Do you need a creative space to work on your latest project? Not everyone has room at home for a giant canvas or clay sculpture. Or maybe you need a quiet, dedicated space to really get into your creative flow state. Either way, commercial storage units can double as a workshop or studio space so you can unlock your creativity without taking over the guest bedroom.
If you plan on using your unit as a workspace, make sure to look for a facility that offers climate-controlled units. This way, you can protect your materials and supplies from extreme temperatures, humidity, and pests.
3. Store Seasonal Items
Depending on your business, you might only need certain items seasonally. For example, a Halloween costume shop is going to need storage space for 11 months out of the year. The great thing about self-storage is that you can store seasonal items safely and securely until you need them again. And because you're only paying for the unit when you're using it, it's much more affordable than renting a store space year-round.
When storing seasonal items, be sure to pack them properly to avoid any damage. This means using airtight containers for delicate items and wrapping larger items in bubble wrap or blankets.
Commercial storage units are also a great place for promotional items that you use for a campaign or marketing strategy. You don't want to throw your hard work away but maybe you don't need it under your bed either.
4. Keep Important Documents and Records
Taxes, contracts, financial statements, employee records—if it could cost you money or get you into trouble, you need to keep it safe and organized. But your home is probably not the best place to store sensitive business documents. A commercial storage unit can be safer and more secure—plus, it'll free up valuable space in your home office.
When storing important business documents, be sure to find a unit that offers climate control and 24/7 security. You'll also want to purchase some good-quality filing cabinets or storage containers to keep everything organized.

5. Protect Expensive Equipment
Maybe you're a photographer who only pulls out the big cameras for special events or weddings. Or you run a catering business and only need those extra-large pots and pans a few times a year.
Either way, it makes sense to store your expensive equipment in a safe place when you're not using it. Otherwise, it's just taking up space in your home or office. A commercial storage unit is a perfect solution—just be sure to find one with good security features so you can rest easy knowing your equipment is protected.
Create Your Own Space with Midgard Self Storage
Your business goals shouldn't be limited by the lack of rooms you have in your house or apartment. That's why commercial storage units for businesses are such a great solution—it's like creating your own space without having to deal with the hassle (and expense) of renting a commercial property.
And with Midgard Self Storage, you can be sure your belongings are in good hands. We offer climate-controlled units, 24/7 security, and a variety of unit sizes to fit your needs. Contact us today to learn more about how we can help you free up space!