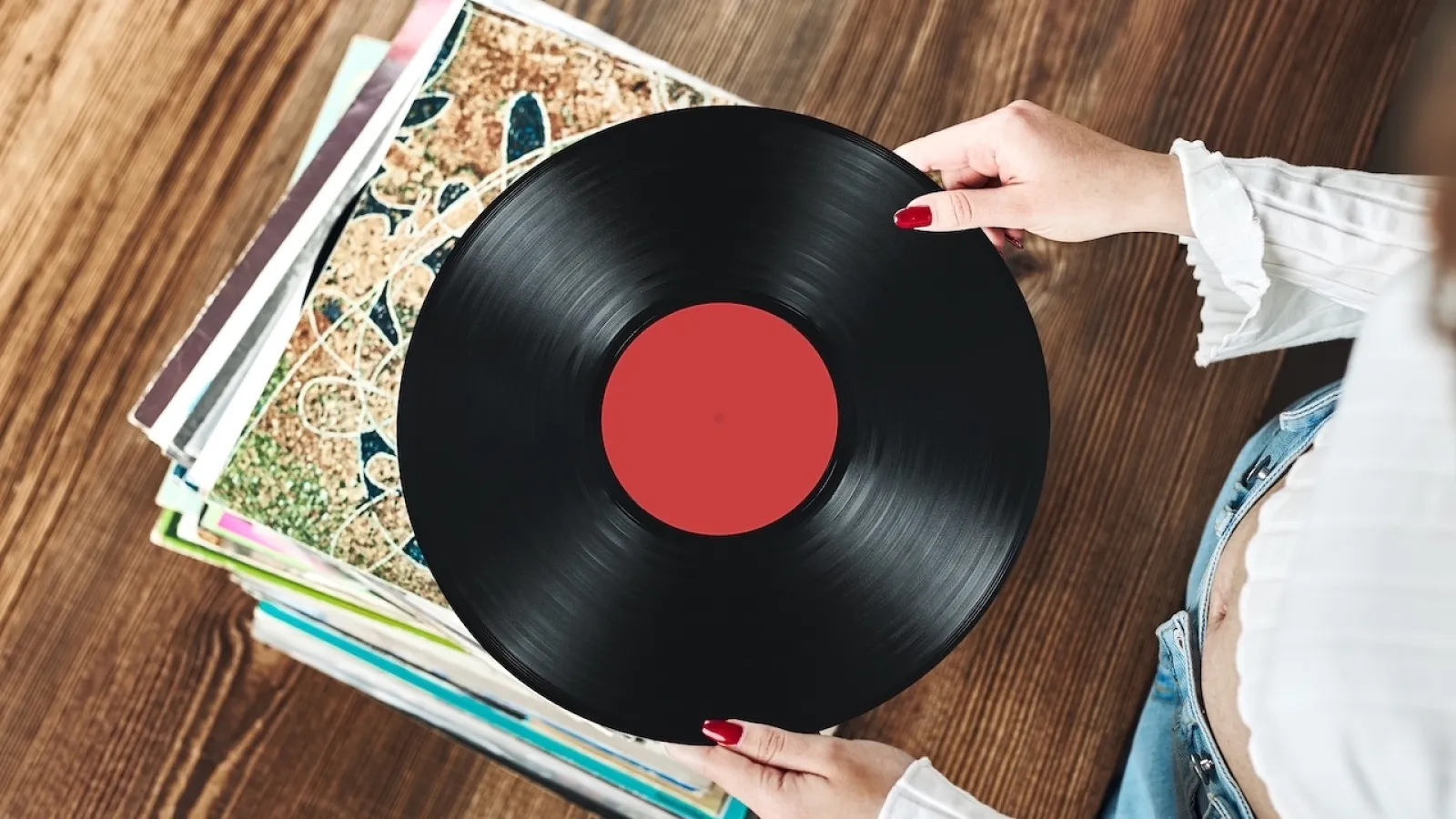 How to Store Your Vinyl Records Collection
Whether you've got originals or have been collecting from the recent spike in the popularity of modern vinyl, storing your records safely is essential if you want to enjoy them for years to come. If you've been wondering how to store vinyl records, we've got everything you need to know here!
Cleaning Your Records
Before putting anything into storage, the first step is to make sure your records are clean. Dust, dirt, and other particles can damage the surface of vinyl records if they're not taken care of properly. You can purchase a record cleaning kit or record cleaning brush—just don't use your t-shirt!
The material in a t-shirt may be too abrasive and could cause further damage. Instead, use cleaning solutions designed specifically for vinyl records and follow the instructions on the packaging.
Where to Store Your Records
The most important part of learning how to store vinyl records is paying attention to temperature and humidity levels. Heat and moisture can cause warps in your records, so it's important to keep them in a cool and dry environment.
If you're storing them at home, make sure to keep them inside. If you put them in the garage or a storage shed, the elements will ruin them! A climate-controlled storage unit is your best option if you won't be storing them inside your house.

How to Store Vinyl Records
To make sure your records are properly stored, you should use an inner paper sleeve for each one. This will help keep them free from dust and other particulates that could cause damage. You can also use cardboard or plastic record sleeves to protect your records if you prefer, but make sure they aren't too tight as this could lead to warping and other damage over time.
When putting your records away, be sure to never touch the surface of your record, just the edges. You could scratch or damage the surface if you don't go slowly and carefully.
To store the records themselves, make sure you keep them vertical. Placing them on top of each other will cause warping and other problems. You can buy record storage containers with dividers to make sure they stay in place, or you can cut cardboard to put in between the records and give more structure.
However, you should never store them in a cardboard box because they get easily squashed and warped. Plastic totes will protect your records from damage, dust, and bugs much better than cardboard.
Organizing Your Collection
When it comes to organizing your vinyl record collection, there are a few options: alphabetically by artist, chronologically by release date, or any other system that makes sense to you. Whichever way you choose, make sure all your records are properly labeled so you can find them when you're ready to enjoy them!
Protect Your Collection at Midgard Self Storage
At Midgard Self Storage, we understand the importance of protecting your vinyl record collection—you want those to stand the test of time! That's why our storage units are climate-controlled and designed with the highest standards in safety and security to make sure your records stay safe for years to come.
Find a unit near you and keep building your vinyl collection!