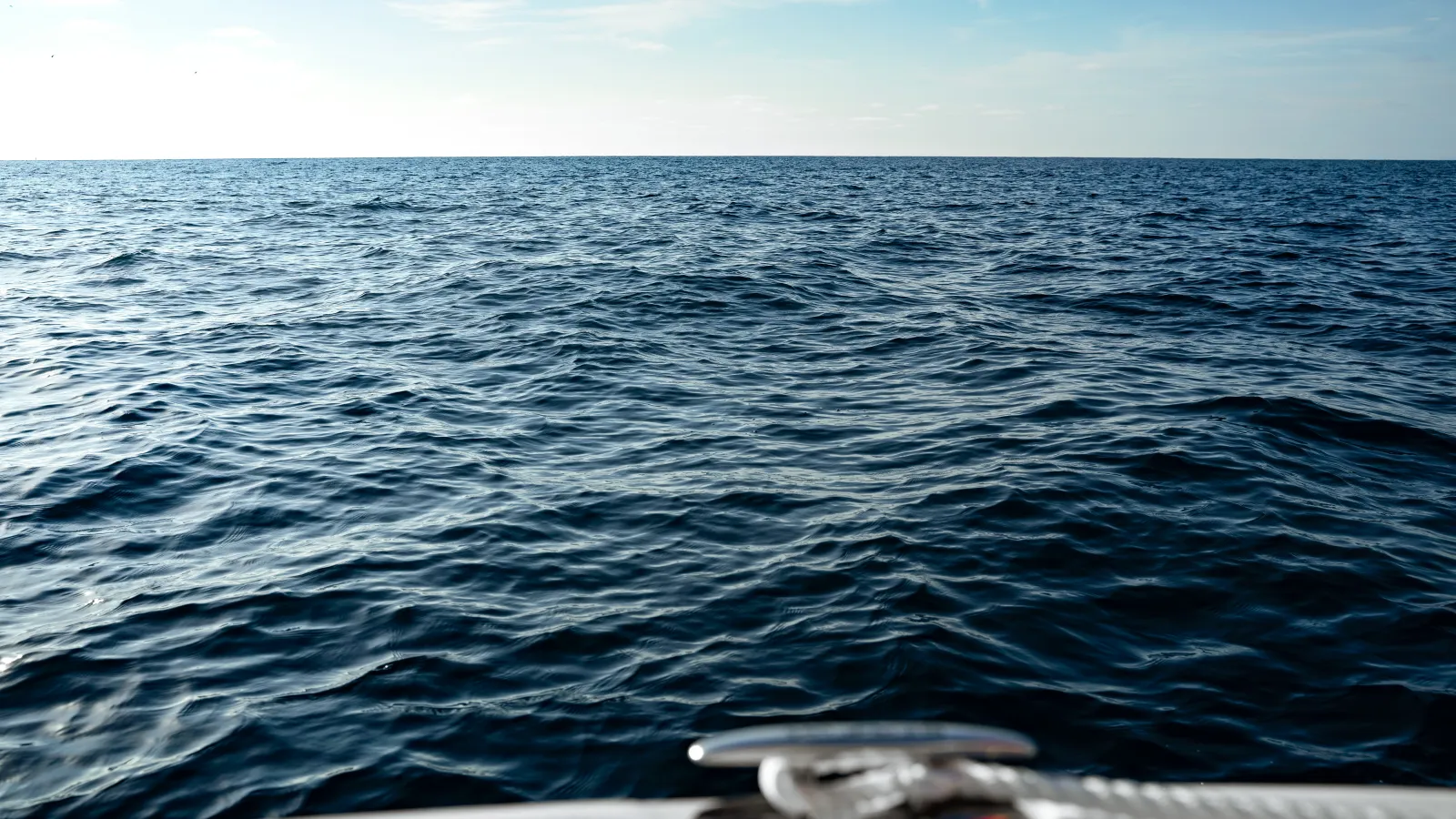 Boat Maintenance: How to Keep Your Boat in Pristine Condition
The same water and sun that's giving you that summertime tan is also taking its toll on your boat! Damage from UV rays, oxidation from water, and general wear and tear can eventually lead to costly repairs if you don't keep up with routine boat maintenance.
When you bought a boat, we hope you were committed to some maintenance! There's nothing better than a sleek, shiny boat gliding through the water, but it does take some effort to keep your boat looking its best. Here are some boat maintenance tips to help you out:
Wax and Polish With the Right Materials
Waxing and polishing your boat regularly will preserve its paint job, keep it looking shiny, and protect it against the elements. Do a little bit of research before buying the first wax and polish you find.
First, let's distinguish between wax and polish: wax is a protective coating that adheres to the boat's surface, while polish removes oxidation and stains from the gel coat.
Be sure to choose a wax or polish that's specifically designed for boats—one made with carnauba wax will offer more protection than standard products. Don't forget, a good wax and polish should also include UV inhibitors to protect against the sun's harsh rays.
Check the Propeller and Electrical System
The propeller and electrical system are two important components of your boat that require regular maintenance. Make sure to check the propeller for damage and debris regularly, as this will affect how your boat runs in the water.
You should also keep an eye on the electrical system, making sure all wiring is functioning properly and not corroded by saltwater or weather. If you're not sure, take your boat to a qualified mechanic for an inspection.
It's best to give these components a quick look before every outing. Doing so will help you avoid being towed back to the marina and facing expensive repairs.
Clean Your Boat After Each Outing
Cleaning your boat after each use is essential in regular boat maintenance. First, remove any visible dirt, sea salt, and sand from the deck and hull. You can do this by hosing or scrubbing with soap and water.
To be a good caretaker of your favorite boating spot, use marine-friendly cleaning products or biodegradable soaps that don't contain phosphates.
Once the boat is clean, use a mild vinegar solution to remove any salt residue that has built up on the hull and deck. This will help protect your boat against corrosion and staining. Also, be sure to dry the boat completely before storing it away—moisture left on the boat can lead to rust and corrosion.

Wash and Maintain Upholstery
Your vinyl upholstery is taking the brunt of UV rays and use, and it needs some extra TLC to keep it looking its best. For consistent maintenance, simply scrub your upholstery with mild, soapy water. Never use bleach unless it has been diluted down with water and only in small, isolated areas.
To make sure your upholstery is looking its best, use a vinyl protectant like 303 or Starbrite to seal in the color and offer some protection against UV rays. You should apply this every few months or so to keep your vinyl material in its best condition.
Maintain Wood Features
Modern boats won't have as many wooden features, but if your boat does, you should make sure to keep your eye on them. To protect wood from the sun and moisture, use a sealant or finish every few months.
Check for dry rot as a yearly boat maintenance task—this is caused by water seeping into the wood due to cracks or gaps that have developed over time. If you notice dry rot, it's best to replace the piece completely, as it can be difficult to repair.

Flush the Engine
Whether you're in freshwater or salt, water can be damaging to your boat's engine, so it's important to flush the system after each use. This will help protect it from corrosion and the buildup of salt particles.
To flush your engine, attach a hose to the engine's water intake valve. This will let you pump fresh, clean water into the engine and flush out any debris or salt before it can cause damage. It's also important to check the oil level regularly and change it as needed—this will help extend the life of your boat's motor.
Extra Maintenance Tip: Finding the Right Boat Storage
As much as we'd all love to take the boat out every weekend, sometimes it isn't practical—or even safe—to do so. For your off-season, you need to find storage that keeps your boat safe from theft and the elements.
To find the best home away from home for your boat, follow these steps:
Check for proximity: If you're lucky, you'll have storage near your home marina. This will make it easier to access the boat when you need to and cut down on transportation costs.

Look for secure storage: Make sure the facility has 24/7 security features such as surveillance cameras and locked gates.

Check the outdoor elements: If you're storing your boat outside, make sure it's in an area that isn't prone to extreme weather conditions or flooding.

Inquire about insurance: Make sure that when you store your boat at a facility, they have coverage for theft and other damages.
By following these boat maintenance tips and storage suggestions, you'll be able to keep your boat looking its best and enjoy many years of fun!
Easy Access to Summer Fun With Midgard Self Storage
Store your boat at Midgard Self Storage and be prepared for years of summertime adventures with your boat! We have 24/7 surveillance and access so you'll know your boat is safe and ready for the next time you hit the water. Come visit us and find a spot for your boat today!