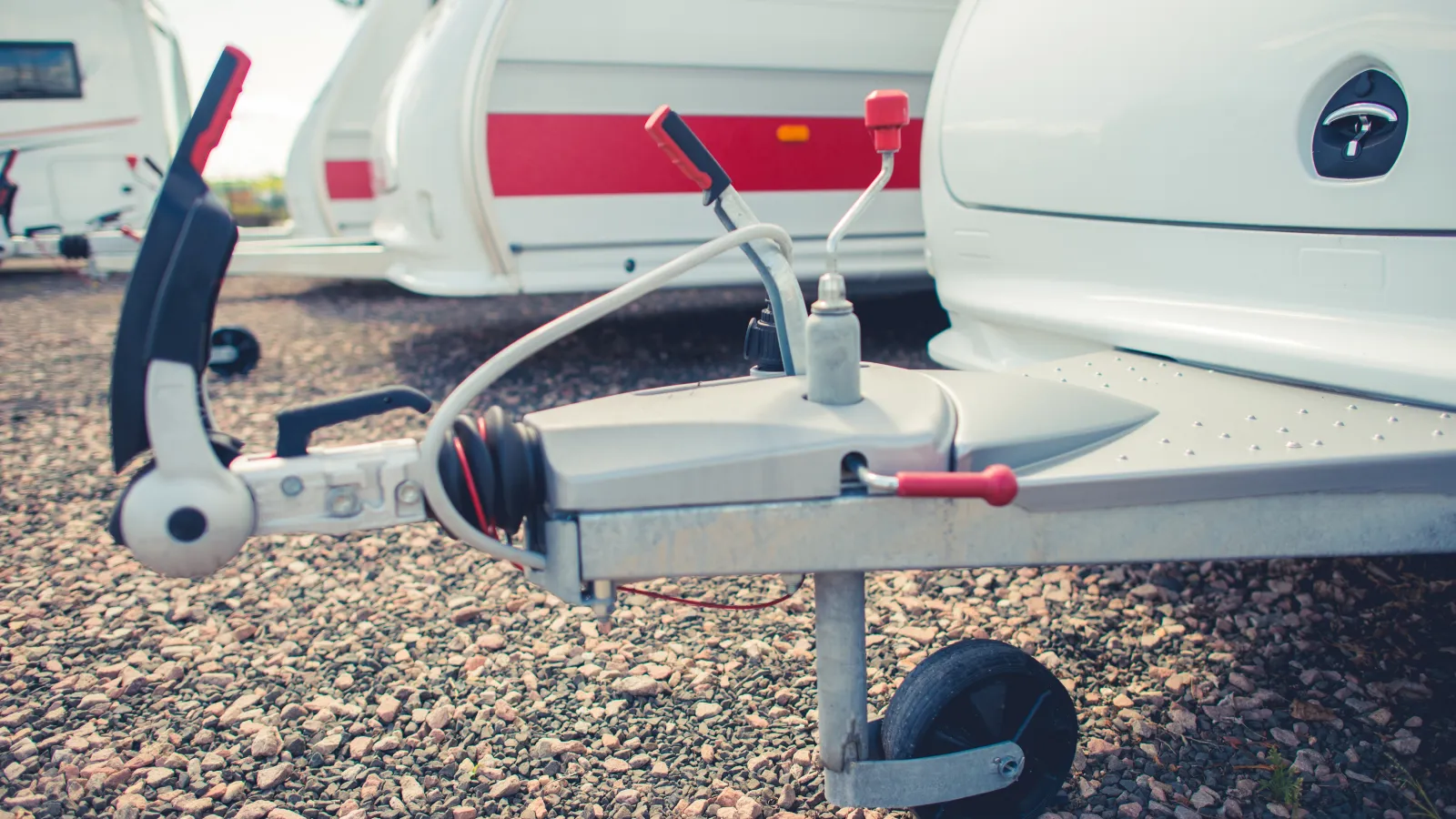 RV Storage Tips for First-Timers
So, you decided to hit the open road and bought yourself an RV—congrats! But what's the best way to store it when you're not out on your next epic adventure? Don't worry, we have some great tips for first-time RV owners that will make storing your rig a breeze.
What to Look for in an RV Storage Facility
The most important part of RV storage for you will come down to preference. Here are 5 essential factors to keep in mind before booking:
Location
The closer to your home base, the better. For some, location will matter more than others. Maybe they like to live more spontaneously and will want to take their RV out during winter (or whenever they're storing it). If you'll be doing renovations while storing your RV, you'll definitely want easy access to the facility.
Think about how much you'll need to access your RV during the time you'll be storing it and plan accordingly.
Security
An RV is a big investment and will need to be protected from theft and vandalism. Look for a storage facility that has strong security systems, like 24-hour surveillance cameras, keypad entry gates, and secure fencing around the lot.
Parking Lots & Pads
Concrete pads will keep your RV off the ground and away from any potential water damage. Asphalt parking lots are great for keeping your RV in one place instead of having to maneuver it into tight spots like some driveways.
Covered vs Uncovered
This will depend largely on the weather during the time you'll be using RV storage. Uncovered storage is great for the short term, but it won't protect your RV from extreme elements like snow, rain, and strong UV rays. Covered or indoor RV storage units will be a better option for longer periods of time.
Amenities
It's not just about protecting your RV, you'll want an RV storage facility that has amenities to make the process easier. Look for RV storage units that offer dump stations, waste removal, and electricity hookups. These can save you a lot of time (and money!) when it comes to emptying your tanks and charging up your vehicle.
How to Prep Your RV for Storage
Before storing your RV, you'll want to make sure that it's cleaned from top to bottom, inside and out. Here are a few tips to help you plan your cleaning party:
Remove all food and clean your fridge, cabinets, and anything else that stored food and drinks.

Clean the interior, including carpets and upholstery.

Check all lights, brakes, and tires for wear and tear or damage.

Clean out air vents and filters.

Fill your fuel tank to prevent condensation.

Remove the battery (if applicable) and store it in a warm, dry location.

Cover your RV with a tarp or plastic to keep it clean and dry.

Store any valuables in a secure, off-site location.
Your Most Important Prep: How to Keep Pests Out
Imagine getting all prepped for a big adventure and finding out that a nest of creepy critters has taken over your RV. To keep them out, you'll want to make sure all food is removed, windows and doors are sealed shut with weather stripping, and use an insecticide spray or fogger inside your RV.
A Secure Home for Your RV With Midgard Self Storage
Now that you know what to look for and how to prep your RV, why not make Midgard Self Storage your home away from home? Our RV storage facilities offer secure, covered storage units with 24/7 access so you can always get to your RV when you need it.
With no deposit required, online bill pay, and month-to-month options, you'll be ready for your next adventure at any time. Find a Midgard Self Storage location near you.